Cheap Bargain Holidays & Cancellation Holidays!
Check out our ultra fast bargain holiday search. It has thousands of Fully ATOL Bonded bargain holidays from all the UKs leading Tour Operators in one search and there bookable online 24 hours a day. It's the place to compare bargain holidays or late bargain cheap holidays including cheap family holidays and cheap all inclusive holidays. We have all types of bargain holiday accommodation available including bargain holiday apartments, villa holiday bargains and all standards and types of bargain holiday hotels offering either room only, self catering, bed & breakfast, half board and cheap all inclusive holidays and cheap family holidays.
The bargains of the day cheap bargain holiday section shows you our very best bargain holidays and cheap hotels available. Often these bargain holidays, cheap all inclusive holidays and cheap family holidays are exclusive to HolidayWarehouse.co.uk
We receive thousands of cheap bargain holidays and distressed holiday bargains and holiday cancellations from all the major UK tour operators including Thomson Holidays, Airtours, Thomas Cook, First Choice All Inclusive Holidays, Cosmos Holidays, Virgin Holidays, Olympic Holidays, Manos Holidays, Red Sea Holidays, Triton Holidays and many many more.
Book our latest Cheap Holidays online or call 0121 733 2060
Dalaman,
Turkey
Epic Apart Hotel
Depart 14 October 2016,
7 Nights, Half Board
From Gatwick
Formentera del Segura,
Spain
Club Hotel Els Pins
Depart 15 October 2016,
7 Nights, Half Board
From Bristol
Mallorca,
Spain
Sahara/Nubia/Gobi -Anexo Palma Bay
Depart 05 October 2016,
7 Nights, All Inclusive
From Bristol
Mallorca,
Spain
Blue Sea Tower
Depart 14 October 2016,
7 Nights, Half Board
From Bristol
Mallorca,
Spain
Sahara/Nubia/Gobi -Anexo Palma Bay
Depart 11 October 2016,
7 Nights, All Inclusive
From East Midlands
Dalaman,
Turkey
Siesta & Juniper Hotels
Depart 15 October 2016,
7 Nights, All Inclusive
From Gatwick
Dalaman,
Turkey
Epic Apart Hotel
Depart 17 October 2016,
7 Nights, Half Board
From Gatwick
Mallorca,
Spain
Sahara/Nubia/Gobi -Anexo Palma Bay
Depart 18 October 2016,
7 Nights, All Inclusive
From Birmingham
Mallorca,
Spain
Sahara/Nubia/Gobi -Anexo Palma Bay
Depart 18 October 2016,
7 Nights, All Inclusive
From East Midlands
Costa Del Sol,
Spain
Mainare
Depart 17 October 2016,
7 Nights, Half Board
From Birmingham
Algarve,
Portugal
Atismar Hotel
Depart 17 October 2016,
7 Nights, Half Board
From Gatwick
Mallorca,
Spain
Cassandra Hotel
Depart 29 September 2016,
7 Nights, Half Board
From Birmingham
Formentera del Segura,
Spain
Club Hotel Els Pins
Depart 16 October 2016,
7 Nights, Half Board
From East Midlands
Costa Del Sol,
Spain
Mainare
Depart 18 October 2016,
7 Nights, Half Board
From Gatwick
Costa Del Sol,
Spain
Kristal Hotel
Depart 05 October 2016,
7 Nights, Half Board
From Birmingham
Mallorca,
Spain
Blue Sea Tower
Depart 18 October 2016,
7 Nights, Half Board
From Bristol
Playa Pesquero,
Cuba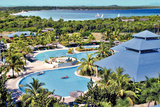 Blau Costa Verde
Depart 10 January 2017,
7 Nights, All Inclusive
From Gatwick
Playa Pesquero,
Cuba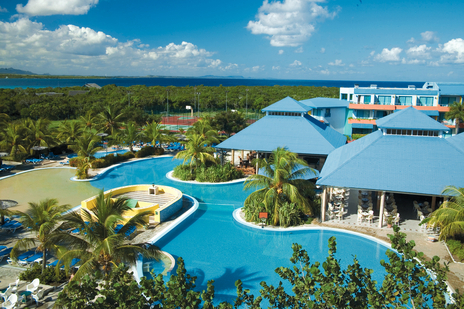 Blau Costa Verde
Depart 17 January 2017,
7 Nights, All Inclusive
From Gatwick
Playa Pesquero,
Cuba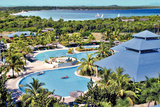 Blau Costa Verde
Depart 06 December 2016,
7 Nights, All Inclusive
From Gatwick
Playa Pesquero,
Cuba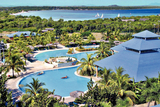 Blau Costa Verde
Depart 23 January 2017,
7 Nights, All Inclusive
From Manchester
Playa Pesquero,
Cuba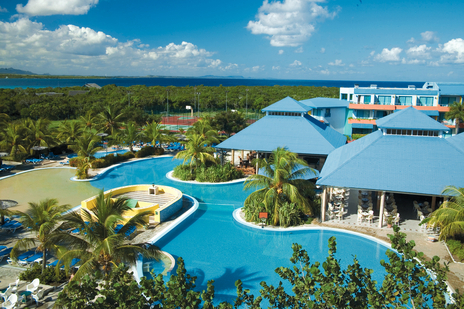 Blau Costa Verde
Depart 30 January 2017,
7 Nights, All Inclusive
From Manchester
Cayo Guillermo,
Cuba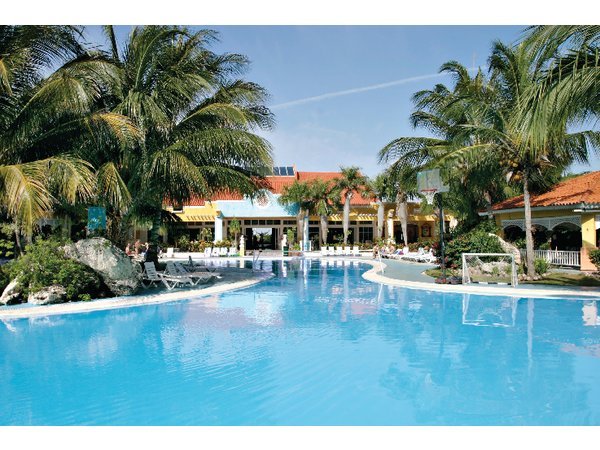 Sol Cayo Guillermo
Depart 25 January 2017,
7 Nights, All Inclusive
From Manchester
Playa Pesquero,
Cuba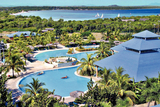 Blau Costa Verde
Depart 16 January 2017,
7 Nights, All Inclusive
From Manchester
Guardalavaca,
Cuba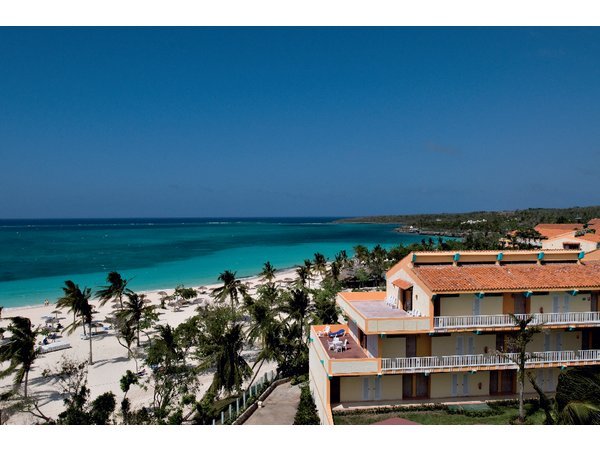 Sol Rio Luna & Mares
Depart 23 January 2017,
7 Nights, All Inclusive
From Manchester
Playa Pesquero,
Cuba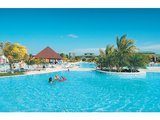 Playa Costa Verde
Depart 06 December 2016,
7 Nights, All Inclusive
From Gatwick
Guardalavaca,
Cuba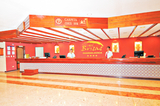 Brisas Guardalavaca
Depart 16 January 2017,
7 Nights, All Inclusive
From Manchester
Playa Pesquero,
Cuba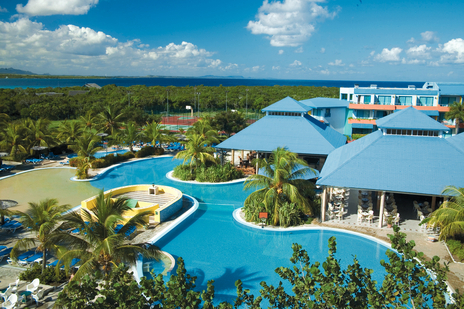 Blau Costa Verde
Depart 05 December 2016,
7 Nights, All Inclusive
From Manchester
Playa Pesquero,
Cuba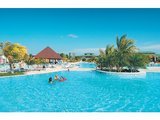 Playa Costa Verde
Depart 03 November 2016,
7 Nights, All Inclusive
From Manchester
Guardalavaca,
Cuba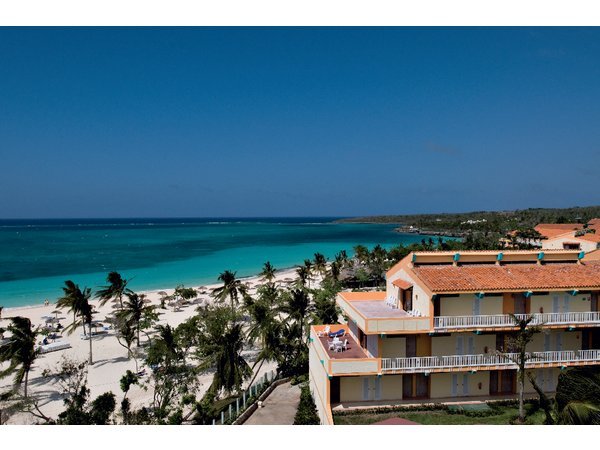 Sol Rio Luna & Mares
Depart 10 January 2017,
7 Nights, All Inclusive
From Gatwick
Guardalavaca,
Cuba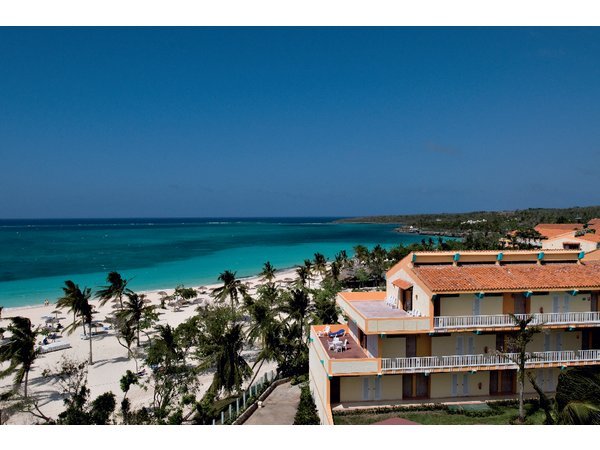 Sol Rio Luna & Mares
Depart 06 December 2016,
7 Nights, All Inclusive
From Gatwick
Playa Pesquero,
Cuba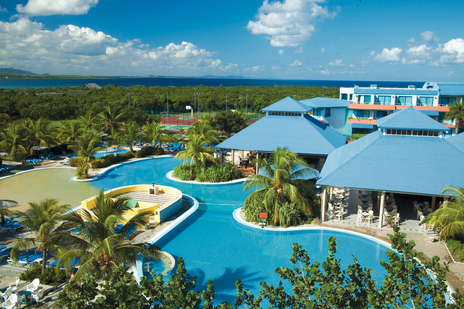 Blau Costa Verde
Depart 12 December 2016,
7 Nights, All Inclusive
From Manchester
Guardalavaca,
Cuba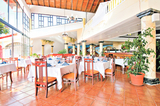 Brisas Guardalavaca
Depart 12 December 2016,
7 Nights, All Inclusive
From Manchester
Crete,
Greece
Aquila Atlantis Hotel
Depart 29 October 2016,
7 Nights, Half Board
From Luton
Caleta de Fuste,
Spain
Geranios Suites & Spa
Depart 22 November 2016,
7 Nights, Bed & Breakfast
From Gatwick
Caleta de Fuste,
Spain
Geranios Suites & Spa
Depart 18 November 2016,
7 Nights, Bed & Breakfast
From Gatwick
Caleta de Fuste,
Spain
Geranios Suites & Spa
Depart 16 November 2016,
7 Nights, Bed & Breakfast
From Manchester
Caleta de Fuste,
Spain
Geranios Suites & Spa
Depart 23 November 2016,
7 Nights, Bed & Breakfast
From Glasgow
Caleta de Fuste,
Spain
Geranios Suites & Spa
Depart 12 November 2016,
7 Nights, Bed & Breakfast
From Stansted
Corfu,
Greece
Corfu Holiday Palace
Depart 19 October 2016,
7 Nights, Half Board
From Bristol
Crete,
Greece
Vantaris Palace
Depart 29 October 2016,
7 Nights, Half Board
From Gatwick
Caleta de Fuste,
Spain
Geranios Suites & Spa
Depart 23 November 2016,
7 Nights, Bed & Breakfast
From Birmingham
Caleta de Fuste,
Spain
Geranios Suites & Spa
Depart 11 November 2016,
7 Nights, Bed & Breakfast
From Gatwick
Crete,
Greece
Aquila Atlantis Hotel
Depart 28 October 2016,
7 Nights, Bed & Breakfast
From Manchester
Caleta de Fuste,
Spain
Geranios Suites & Spa
Depart 23 November 2016,
7 Nights, Bed & Breakfast
From East Midlands
Corfu,
Greece
Aquis Sandy Beach Resort
Depart 28 October 2016,
11 Nights, All Inclusive
From Gatwick
Caleta de Fuste,
Spain
Geranios Suites & Spa
Depart 02 November 2016,
7 Nights, Bed & Breakfast
From Gatwick
Caleta de Fuste,
Spain
Geranios Suites & Spa
Depart 19 November 2016,
7 Nights, Bed & Breakfast
From Gatwick
Corfu,
Greece
Mayor Pelekas Monastery (ex. Aquis Pelekas)
Depart 28 October 2016,
11 Nights, Half Board
From Gatwick
Menorca,
Spain
Blancala Apartments
Depart 14 September 2016,
7 Nights, Self Catering
From Birmingham
Kavos,
Greece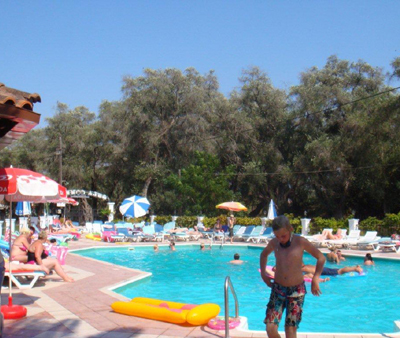 Oula Maisonettes
Depart 16 September 2016,
7 Nights, Self Catering
From Manchester
Menorca,
Spain
Blancala Apartments
Depart 07 September 2016,
7 Nights, Bed & Breakfast
From Birmingham
Kavos,
Greece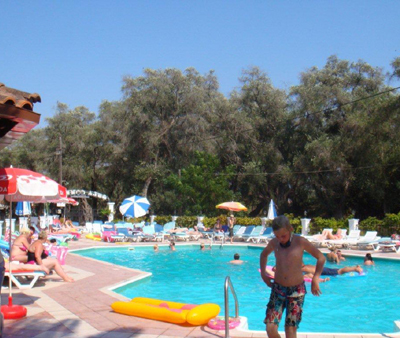 Oula Maisonettes
Depart 16 September 2016,
7 Nights, Self Catering
From Gatwick
Lanzarote,
Spain
Lanzarote Paradise Apartments
Depart 13 September 2016,
7 Nights, Self Catering
From Birmingham
Malia,
Greece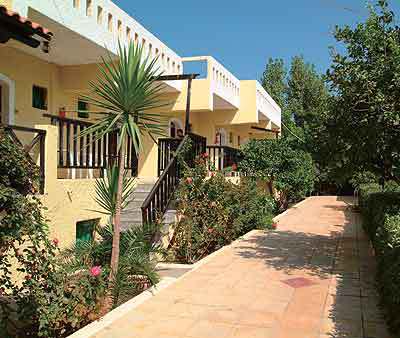 Stelios Gardens
Depart 16 September 2016,
7 Nights, Self Catering
From Gatwick
Lanzarote,
Spain
Terrazas del Puerto
Depart 15 September 2016,
7 Nights, Self Catering
From East Midlands
Lanzarote,
Spain
El Trebol Apartments
Depart 15 September 2016,
7 Nights, Self Catering
From East Midlands
Lanzarote,
Spain
El Trebol Apartments
Depart 15 September 2016,
11 Nights, Self Catering
From Gatwick
Lanzarote,
Spain
Lanzarote Paradise Apartments
Depart 13 September 2016,
7 Nights, Self Catering
From Bristol
Lanzarote,
Spain
Terrazas del Puerto
Depart 11 September 2016,
7 Nights, Self Catering
From Birmingham
Lanzarote,
Spain
Terrazas del Puerto
Depart 09 September 2016,
7 Nights, Self Catering
From Birmingham
Lanzarote,
Spain
El Trebol Apartments
Depart 11 September 2016,
7 Nights, Self Catering
From Birmingham
Lanzarote,
Spain
Terrazas del Puerto
Depart 15 September 2016,
7 Nights, Bed & Breakfast
From Birmingham
Lanzarote,
Spain
El Trebol Apartments
Depart 09 September 2016,
7 Nights, Self Catering
From Birmingham
Menorca,
Spain
Blancala Apartments
Depart 12 September 2016,
14 Nights, Self Catering
From Bristol
Antalya,
Turkey
Ideal Beach Hotel
Depart 12 October 2016,
7 Nights, All Inclusive
From Gatwick
Antalya,
Turkey
Ideal Beach Hotel
Depart 10 October 2016,
7 Nights, All Inclusive
From Gatwick
Mallorca,
Spain
Sahara/Nubia/Gobi -Anexo Palma Bay
Depart 11 October 2016,
7 Nights, All Inclusive
From East Midlands
Mallorca,
Spain
Sahara/Nubia/Gobi -Anexo Palma Bay
Depart 29 October 2016,
7 Nights, All Inclusive
From Luton
Mallorca,
Spain
Sahara/Nubia/Gobi -Anexo Palma Bay
Depart 16 October 2016,
7 Nights, All Inclusive
From Bristol
Mallorca,
Spain
Sahara/Nubia/Gobi -Anexo Palma Bay
Depart 28 October 2016,
7 Nights, All Inclusive
From Luton
Antalya,
Turkey
Ideal Beach Hotel
Depart 05 October 2016,
7 Nights, All Inclusive
From Newcastle
Antalya,
Turkey
Ideal Beach Hotel
Depart 01 October 2016,
7 Nights, All Inclusive
From Gatwick
Mallorca,
Spain
Sahara/Nubia/Gobi -Anexo Palma Bay
Depart 29 October 2016,
7 Nights, All Inclusive
From Gatwick
Mallorca,
Spain
Sahara/Nubia/Gobi -Anexo Palma Bay
Depart 28 October 2016,
7 Nights, All Inclusive
From Stansted
Antalya,
Turkey
Ideal Beach Hotel
Depart 15 October 2016,
7 Nights, All Inclusive
From Manchester
Izmir,
Turkey
Club Scala Nuova
Depart 05 October 2016,
7 Nights, All Inclusive
From Gatwick
Mallorca,
Spain
Sahara/Nubia/Gobi -Anexo Palma Bay
Depart 18 October 2016,
7 Nights, All Inclusive
From Birmingham
Mallorca,
Spain
Sahara/Nubia/Gobi -Anexo Palma Bay
Depart 12 October 2016,
7 Nights, All Inclusive
From Birmingham
Izmir,
Turkey
Club Scala Nuova
Depart 28 September 2016,
7 Nights, All Inclusive
From Gatwick
Mallorca,
Spain
Luna Park / HOTEL LUNA (former Tropical Park)
Depart 22 September 2016,
7 Nights, All Inclusive
From Birmingham
Book our latest Bargain Holidays online or call 0121 733 2060
Top Destinations
Choose from our Top Holiday Destinations for your Cheap Holiday: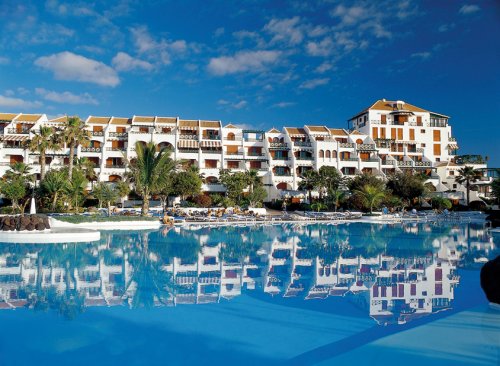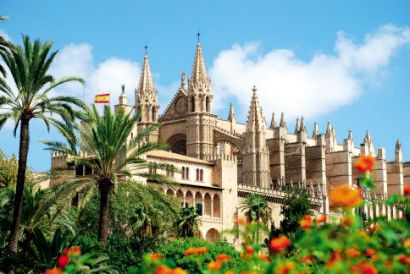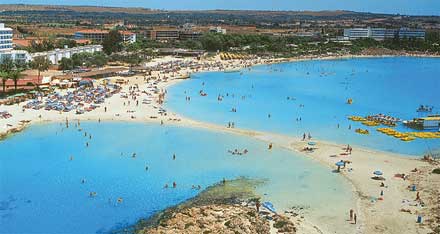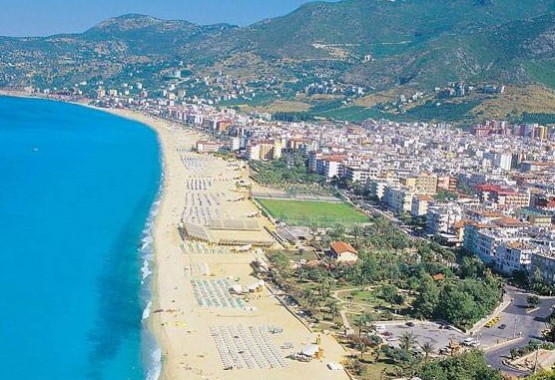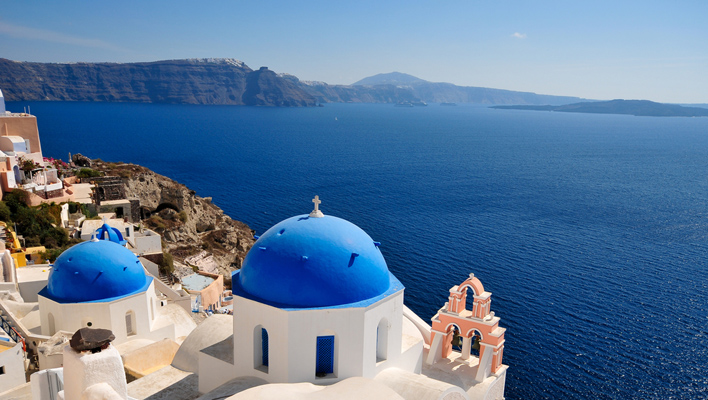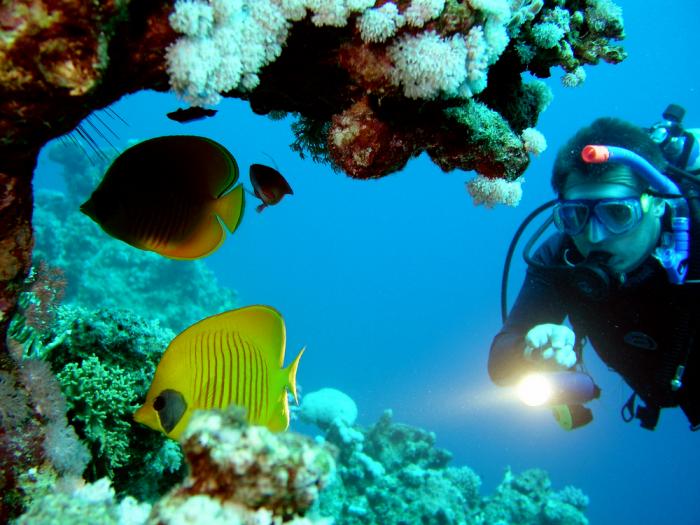 Top Holiday Deals
Check out our latest Cheap Holidays and Holiday Cancellations from the UKs favourite Tour Operators:
Balkan Holidays
Kuoni Holidays
Mercury Direct
NCL Cruises
Newmarket Holidays
Red Sea Holidays
Hurtigruten
Royal Caribbean
Thomas Cook
Cosmos Holidays
Crystal Holidays
Explore Holidays
Mark Warner
Neilson Holidays
Olympic Holidays
Riviera Holidays
Beachcomber Tours
Wendy Wu Holidays
Airways Holidays
Classic Collection
Club Med Holidays
Collette Holidays
Funway Holidays
Hayes & Jarvis
Jet2 Holidays
Prestige Holidays
Sovereign Holidays
1st Class Holidays
Anatolian Sky Holidays
Citalia
Inghams
Manos
Travelsphere
US Airtours
Viking River Cruises
Airtours Holidays
Choose the type of Cheap Holiday your looking for:
River Cruise Holidays
4* Half Board Holidays
Escorted Tours
Adventure Holiday
View our most popular Cheap Holiday Offers:
Choose our best Cheap Holidays from your local Airport:
Choose our best Cheap City Break Holidays: